Welcome
Introducing St John's
Location
Services
Contacts
Our principles


Service on 22 July:
9.30 a.m. Eucharist for all ages


Collect for St Mary Magdalene
(22 July)

Almighty God,
whose Son restored Mary Magdalene
to health of mind and body
and called her to be a witness to his resurrection:
forgive our sins and heal us by your grace,
that we may serve you in the power of his risen life;
who is alive and reigns with you,
in the unity of the Holy Spirit,
one God, now and for ever.


(Website last updated on 16 July 2018:
Easyfundraising link, Parish Meeting,
First Communion and Confirmation)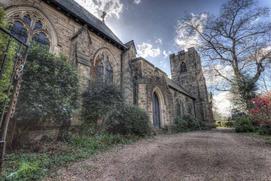 Welcome to St John the Divine, Merton
We welcome and encourage all people to join us. St John's is part of the Merton Priory Team Ministry. Whether or not you are new to the area, you are especially welcome to join us in our acts of worship and other activities and share in our Anglican tradition.

Contacts: For contact details, please go to our contacts page.

Hall hire: Contact 020 8544 0018 and leave a message.
Big hall: £25 per hour; small hall: £15 per hour.
Images of the hall interiors can be found here.

The latest church notice sheet can be read here.



Parish Meeting, Tuesday 17 July


There will be a congregational Parish Meeting on 17 July at 8.00 p.m. at Holy Trinity for all those who are interested in having some input in the recruitment of our new Team Rector. The meeting will be facilitated by Bruce Rickards, our Area Dean.



Greenbelt, August Bank Holiday weekend


Ann Roberts and her girls are planning on going (for the very first time) this August bank holiday weekend. Tickets are available at www.greenbelt.org.uk - either for single days or the whole weekend. They'll be camping using Camplight - who recycle equipment abandoned at other festivals and pre-pitch tents and blow up airbeds!! They even undertake to put groups together if wanted. Go to www.camplight.co.uk - book as 'Merton Priory' to be nearby. Do give Ann a call on 07956 934578 if you want to know more!



Revd Chris Palmer


Chris has left our parish to become Canon Chancellor of Exeter Cathedral. His installation in Exeter Cathedral will be on 5 August at 3 p.m.; bookings for the coach (£25 per seat) have now closed, but if you still want a place please speak to Ann Newson - if more people go, the cost may be reduced slightly.
There will be one service for all three churches that day, at St John's at 10.30 a.m.



First Communion and Confirmation for young people


A course will start on Sunday, 30 September for those wishing to be admitted to Communion (children Yrs 3–6) or Confirmation for young people (Yr7+). For adults wishing to be Confirmed there will be a course starting in September. Please let Alison or Belemo know if you are interested in joining any of these groups.



Focus points:
(For details, click on the underlined links.)

• Notice Boards and our Great War Honour Boards. Sales from the table in future will go towards money to repair/restore our roll of honour boards in time for the 100th anniversary of the end of the Great War.

• Wimbledon Food Bank donation points: there are now convenient donation points in Sainsbury's Merton and Waitrose in Alexandra Road. See the list of urgent needs on the Wimbledon Food Bank website.

• Merton Citizens now has a Twitter feed.




For baptisms, weddings and funerals, contact the Vicar, Revd Alison Judge – see the contacts page.

The full rota for services in the Merton Priory Team can be found here.




Merton Priory PCC charity number is 1134253